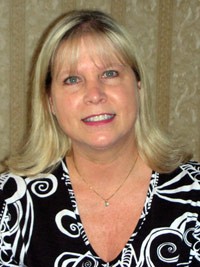 Debbie (Deborah) Reis was born in Dallas, Texas . At an early age, she became interested in literature, poetry, lyrics and music. She has collaborated on lyrics with several artists, and has had a number of her works published.
Life Is But A Dream, Debbie's 1st novel, literally came to her in a dream, and is being well received. It explores the past and present Metaphysical connection between two lovers. As well as soul teachings for the reader.
Please read reviews posted below. Debbie is currently working on her next novel, which will be published in the near future.
Look for it on Debbie's Website and your favorite stores.
Great book! I am a fan of love stories and this one did not disappoint. Once I reached Chapter 22, I was tempted to jump to the end, just because the build-up of their meeting was getting so intense and I was anxious to know how it would actually happen… WOW, what an instant connection! Shontae, Texas
---
I loved this book! I couldn't put it down and read it from beginning to end. Keep an open mind and an open heart and you never know where life my take you!!!! I look forward to another book from this author. Lori, Texas
---
Debbie, this is a brilliant book and I so enjoyed reading it. The story was amazing and I loved the interaction of the characters and how their lives were connected. I learned so much and I guess now will pay more attention to my own dreams! I rather hope there will be a sequel as I want to know about so many things in the book, and what happens in the lives of your main characters. Andrew, Toronto Canada
---
Love your book. I found it difficult to put down. Michelle, NY
---
I just finished the book, and I LOVED it, Debbie. Good Job! Sharon, Chicago